COMMITMENT TO CULINARY,
COMMITMENT TO KENTUCKY,
COMMITMENT TO COMMUNITY

Our commitment to culinary excellence, world-class hospitality and quality farm-to-table foods extends well beyond our four-board fence. It drives everything we do, including our commitment to giving back to the community we serve and the commonwealth we love.
Restaurant and hospitality businesses are the lifeblood of a vibrant community. They are the backbone of our local and regional economies and contribute to a healthy social fabric by defining what is unique, authentic and important to us.
We strive to amplify Louisville and Kentucky's significant contributions to the culinary arts. We work to elevate Kentucky's culinary scene, celebrate our unique culinary perspective, and create events where accomplished and passionate culinary leaders can collaborate and celebrate with us.
A thriving culinary culture has the power to transform communities. In times of need, Ashbourne Farms is committed to providing meals to our neighbors and financial and operational support to sustain the hospitality community.
Food is at the heart of the farm, and the commitment to fostering excellence in culinary is at the forefront of our vision. Ashbourne Farms creates and hosts events that foster collaboration and celebration centered around introducing Kentucky foods and fine bourbons with culinary leaders from around the world.
James Beard Foundation Taste America Culinary Tour brings the love of food to life. The event celebrates and elevates the culture and tradition of cuisine with visits at prominent food destinations across America.
In 2019, Ashbourne Farms hosted the tour in Kentucky and provided guests a night featuring ten acclaimed chefs, each sharing their love of the craft. Taste America celebrates an exclusive, intimate illustration of our country's varied culinary culture and shares Ashbourne Farms' joint interest in growing the culinary scene.
BLEND: A COCKTAIL AND CULINARY COLLABORATIVE

Kentucky has long been the international bourbon capital, and our rapidly expanding culinary scene now boasts a growing list of nationally acclaimed chefs and restaurants. To introduce our unique tradition of quality ingredients and celebrated bourbons, Ashbourne Farms created Blend: A Cocktail and Culinary Collaborative which introduces chefs from around the country to the best of Kentucky's food and bourbon experiences.
The inaugural event featured Chef Timothy Hollingsworth, of Otium restaurant in Los Angeles, and boasted award-winning cuisine, cocktails and live music curated by Teddy Abrams of the Louisville Orchestra. Guests enjoyed a cocktail hour immersed in culture, a three-course, family-style meal, and a bottle of Woodford Reserve, privately selected by the Otium team.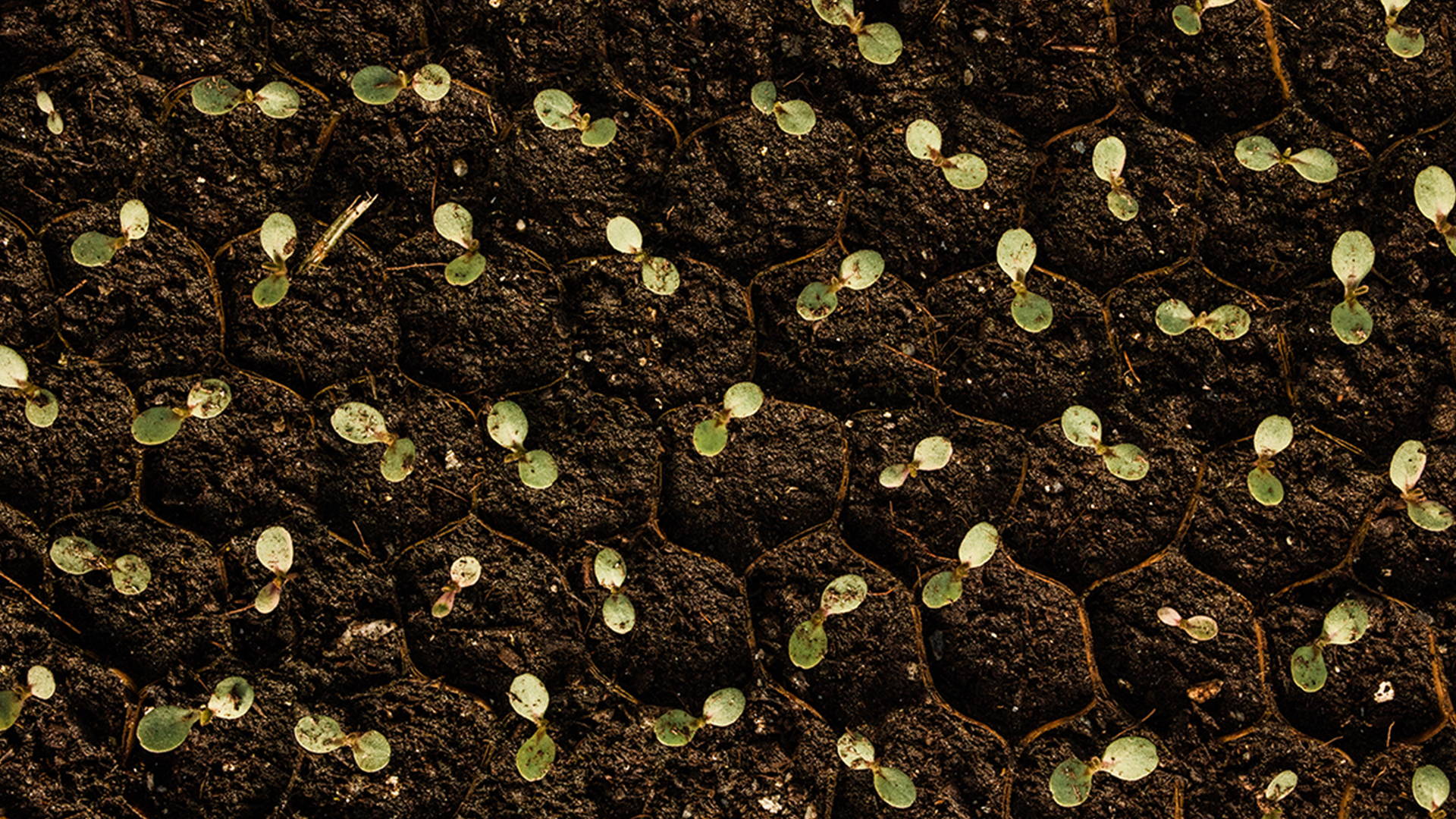 Ashbourne Farms is proud of our rich Kentucky heritage and accomplished chefs and food producers from across the commonwealth. To celebrate our commitment to growing the region's culinary capabilities, and fostering collaboration between culinary leaders statewide, we created an evening to do just that.
Artisans & Epicures celebrates Kentucky's culinary innovations and quality foods. The evening is filled with bourbon tasting, live music and intimate interactions with some of Kenucky's most notable chefs and artisans. At the most recent event, Chef Ed Lee and Chef Kristen Smith join guests for a taste of Kentucky, honoring the expansion of culinary appreciation in the beloved bluegrass.
"We've always considered Ashbourne Farms a friend of the Kentucky restaurant industry and they were incredibly generous as we operated our relief kitchen," says Edward Lee. "When we learned about what they were doing to help restaurants reopen, we knew we wanted to be involved and a partnership happened naturally."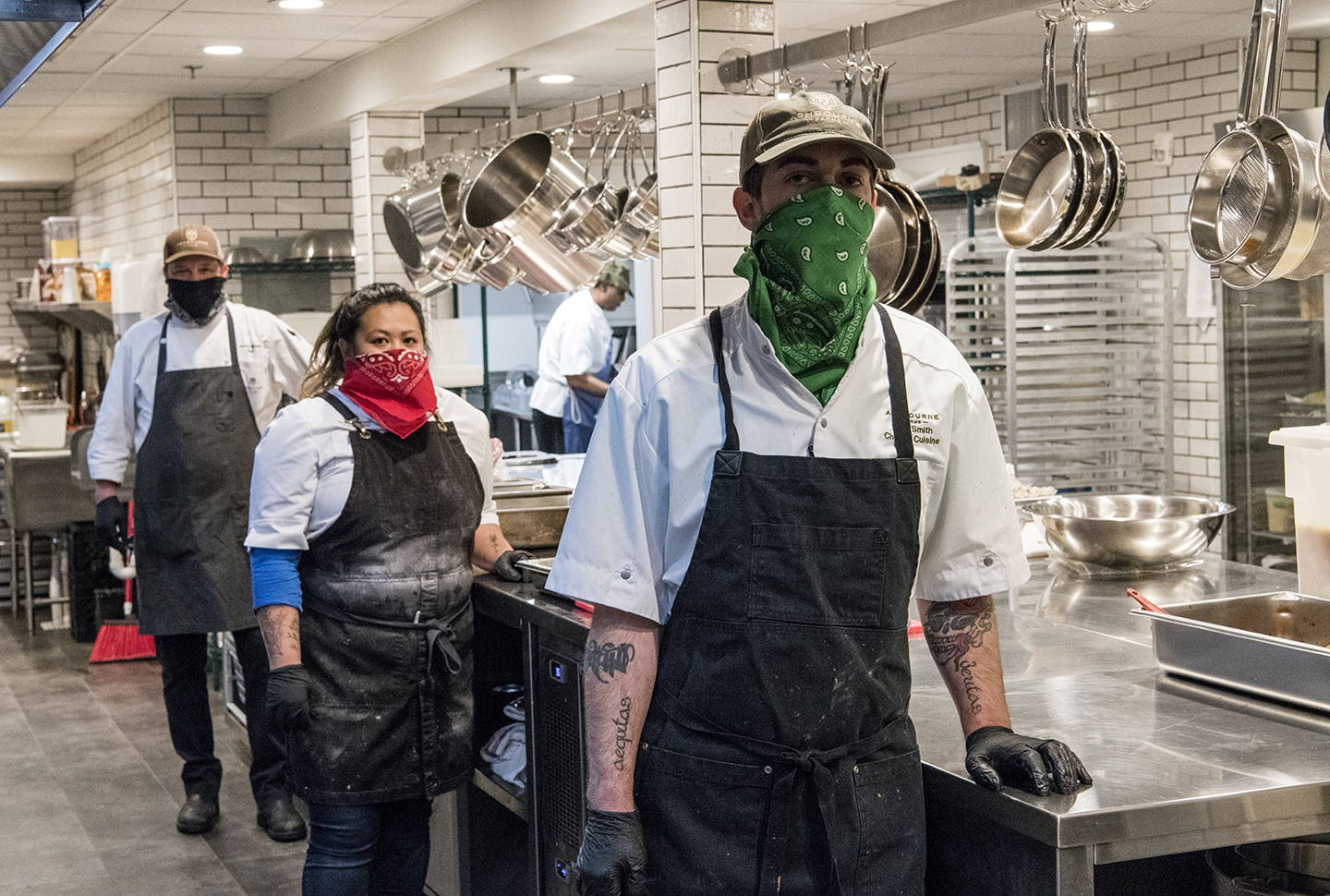 In response to the devastation COVID-19 has inflicted on the restaurant and hospitality community, we are committed to providing relief for our neighboring counties and the culinary industry across the commonwealth.
Ashbourne Farms and The LEE Initiative launched Regrow, a relief program dedicated to seeding and regrowing Kentucky's culinary landscape in the wake of COVID-19. Regrow seeks to ease point-in-time financial burdens placed on hospitality institutions through a series of financial grants to ensure that our industry can weather the brutal economic and social challenges posed by the pandemic.
Kentuckians take care of one another, and Ashbourne Farms is committed ensuring that our friends and neighbors have uninterrupted access to food during the COVID-19 crisis. We have provided thousands of meals and non-perishable items to organizations like Dare to Care, The LEE Initiative, Elva's Kitchen, Maryhurst and Tri-County Community Action agency. These agencies provide important relief in the forms of financial aid, ready-to-eat meals and canned and non-perishable goods to help establish some normalcy during these difficult times.